Children's Orthotics
Colourful topcovers are available to young patients. Often substituted as a top cover on one of our Standard Flex or Sports devices.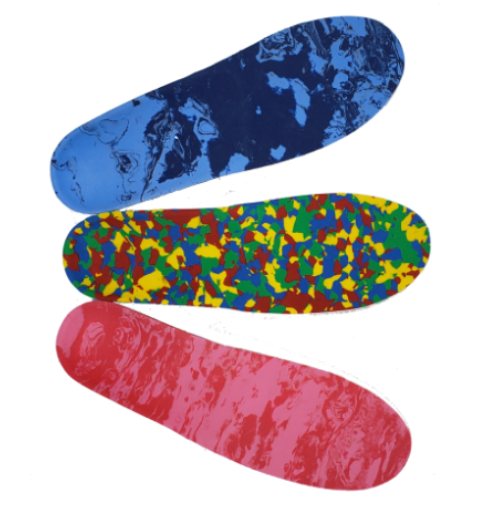 Child Outgrowth Program
Small sizes, big benefits. Toronto Orthotics offers a complete line of biomechanical devices that address all the conditions unique to pediatric patients. We also have a free replacement program if a child has lost or outgrown his/her orthotics, up to the age of 13.
*You can book online for limited appointment times. Please call or email to book at other times.
SERVICES OFFERED
CLINIC HOURS
| | |
| --- | --- |
| Monday – Friday | 10:00 – 6:00 |
| Weekend | Closed |
| House Visits | Upon Request |
BOOKING & CONTACT
CLINIC HOURS
| | |
| --- | --- |
| Monday – Friday | 10:00 – 6:00 |
| Weekend | Closed |
| House Visits | Upon Request |
BOOKING & CONTACT